Radiology Services
The Frances Mahon Deaconess Hospital (FMDH) Imaging Department provides a variety of image testing ranging from diagnostic radiographs (X-rays), MRI, CT, ultrasound, echocardiography, digital mammography, DEXA, and nuclear medicine studies. FMDH is committed to maintaining the technology our physicians need to provide excellent patient care while practicing progressive medicine.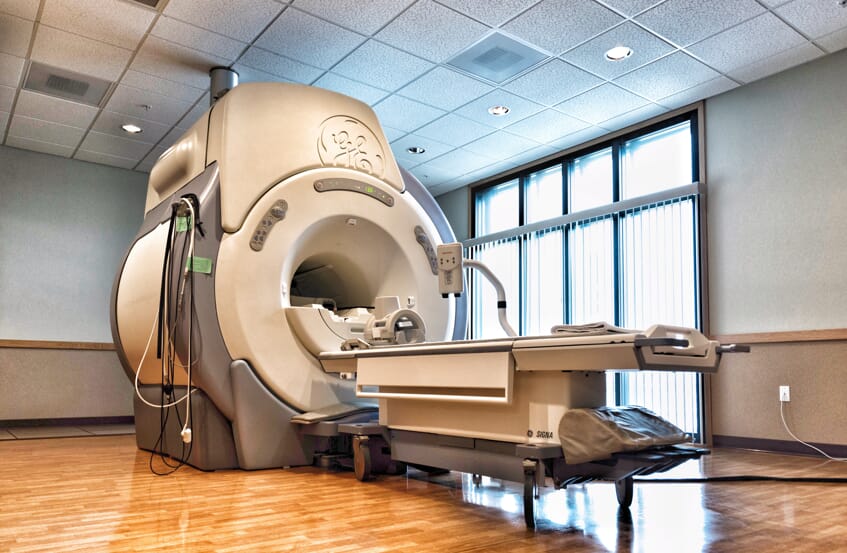 Medical imaging examinations are often the first tool doctors use to diagnose illness or injury to begin treatment. Radiologic Technologists (RTs) use knowledge of physics, radiation protection, human anatomy, and a mastery of highly technical equipment to create medical images. They work closely with radiologists, who are physicians trained to interpret the images. FMDH is proud to have a full-time radiologist on staff.
In addition to excellent care, FMDH is committed to providing sophisticated technology. FMDH possesses the following imaging equipment:
Computed Tomography (CT) Scan: (The TOSHIBA Aquilian 80 slice CT scanner is a remarkable piece of equipment that enables us to provide our customers with an unprecedented level of quality)
Mammography: FMDH Mammography uses 3D Mammography (tomosynthesis). This innovative new technology allows doctors to see breast tissue detail in a way never before possible to help find breast cancer at its earliest stages when it is most treatable. CAD is a sophisticated FDA-approved technology that helps radiologists identify characteristics that may be associated with various forms of cancer.
Magnetic Resonance Imaging (MRI): MRI technology is extremely useful for investigating the brain, spinal cord, and vertebrate, as well as surrounding tissues. It is the best noninvasive way to view abnormalities in cartilage, tendons, and ligaments, making it helpful in investigating joints.
Nuclear Medicine: FMDH has full capabilities to produce tomographic radioactive functional images of various organs as well as to conduct cardiac treadmill examinations.
Ultrasound: Ultrasound at FMDH is used for obstetrical and gynecological examinations as well as echocardiography and examinations of organs in the abdomen and pelvis.
FMDH Radiology also offers C-Arm, fluoroscopy, standard X-Rays, and DEXA.
Contact Us
Office hours are 8:00 a.m. – 6:00 p.m., Monday through Friday.
You can reach Radiology at (406) 228-3630.