Nutrition Services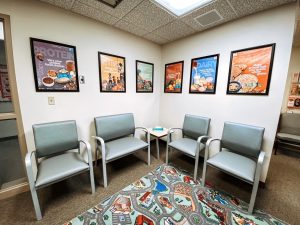 Frances Mahon Deaconess Hospital's Nutrition Services help you live a healthy lifestyle and teach you how to eat well. We have two dietitians on staff with Commission on Dietetic Registration accreditation. They are also members of the Academy of Nutrition and Dietetics, and each dietitian is licensed by the Board of Medical Examiners with the State of Montana. They have completed additional training in lactation management, and they are certified lactation counselors.
Services We Provide
Eating well is a cornerstone to overall health. We can help you develop a personalized nutrition plan to meet your health goals, whether to manage weight, manage a chronic illness, or eat well through normal life stages, including pregnancy, infancy, and your golden years. We welcome private consultations or community education opportunities.
WIC Services
We administer the Special Supplemental Nutrition Program for Women, Infants & Children (WIC).
Contact Us
Office hours are 8:30 a.m. – 5:00 p.m., Monday, Wednesday and Friday for Nutrition Services. Offices hours are Wednesday and Friday by appointment only for WIC Services.
You can reach Nutrition and WIC Services at (406) 228-3626.