Pharmacy
5th Avenue Pharmacy
Enjoy Free Rx Delivery if You're a Glasgow Resident
Our expertly trained pharmacists and friendly staff pride themselves on making sure your pharmacy experience exceeds expectations. In addition to filling your prescription orders, our pharmacy offers over-the-counter medicine, medication services, and gifts. We provide free medication delivery for Glasgow residents.
Merchandise We Carry
Over the Counter Medication
Digestive aids
CBD products – oral and topical
Analgesic products – oral and topical
Cold and allergy medication
Vitamins and supplements
Oral health products
Feminine hygiene products
First aid items
Infant care
Hair care
Shower and bath items
Sunscreen and bug spray
Medication Services
Prescription refills and transfers
Mobile app
Mail out services
Two-way text messaging
Asthma education services
Medication adherence
Durable medical equipment
Medication synchronization
Gifts
Home décor
Special occasion items
Wedding and baby registries
Seasonal gifts
Kid's toys
Candles
Gift cards
Scarves, purses, and tote bags
Apparel
Housewares
Medication Therapy Management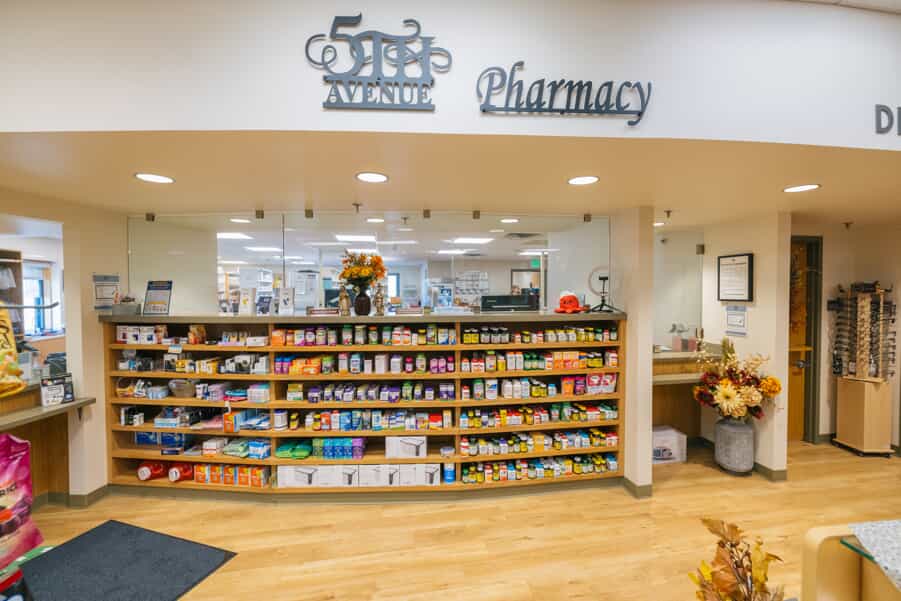 ​Medication therapy management (MTM) is a term used for a program to help you manage your medications and health conditions. You may be a good candidate for the program if you take multiple medications for several different health conditions and you find it difficult to manage your health and your medications. You may also mention if you experience any side effects from your medications. Our program also teaches the best way to take medications. The program also teaches patients about healthy diet and exercise.
With this program, our pharmacists will ensure you are getting the most benefit from your medications. In addition, our pharmacists can help you better manage your medications and health conditions, so you can live a healthier life.
Med Synchronization, also called med sync, is another program we offer here at the pharmacy to help synchronize your medication refills so that you will be able to pick up ALL of your medications on a single day each month.
Make an appointment today for a medication therapy management session with one of our pharmacists.
Contact Us
Office hours are 8:30 a.m. – 6:00 p.m., Monday through Friday.
You can reach 5th Avenue Pharmacy at (406) 228-3693.