​Infusion Therapy
Outpatient Infusion Therapy Clinic
​FMDH Infusion Therapy Clinic offers various infusion medications. Our qualified, competent staff and friendly nurses go the extra mile to make your infusion experience as comfortable as possible.
Our Infusion therapy services include:
Chemotherapy: This gold standard cancer treatment is delivered intravenously (IV) and uses powerful medication to kill fast-growing cells, especially cancer cells. That's because cancer cells grow and multiply rapidly compared to most other cells in the body. There are multiple types of "chemo," and each patient's treatment is individualized for their needs. Learn more about the benefits, risks, and side effects of chemo on the National Cancer Institute website.
Immunotherapy: This IV treatment gives a boost to a distressed immune system caused by cancer or other diseases like Crohn's disease or ulcerative colitis. The purpose of the therapy is to help the body ward off infections and other diseases. It is a type of biological therapy. Learn more about immunotherapy on the National Cancer Institute website.
Treatments for non-cancer patients: We also offer hydration, iron, and bone-strengthening agent infusions.
What to Expect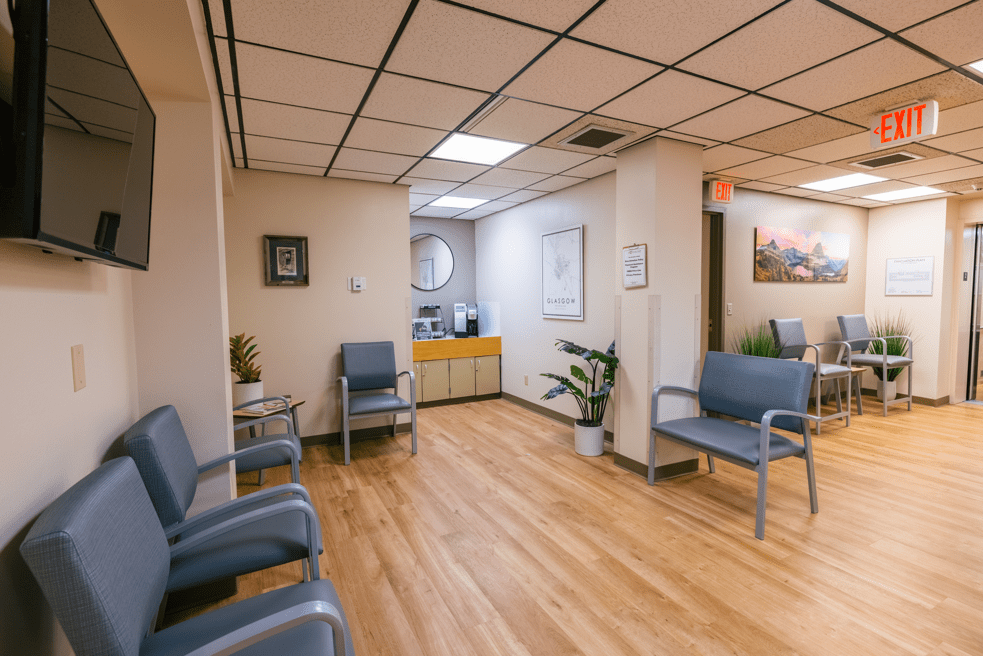 The FMDH Outpatient Infusion Therapy Clinic is designed for patient comfort and convenience. Rather than being admitted to the hospital, we invite our patients to enjoy one-on-one nursing services in the privacy of a comfortable, cozy, individual room. We have delicious made-to-order food services from our cafeteria available upon request.
Contact Us
Office hours are 8:00 a.m. – 5:00 p.m., Monday through Friday.
You can reach Outpatient Infusion Therapy Clinic at (406) 228-3656.