Orthopedics
24/7 Access to Orthopedic Specialists
Frances Mahon Deaconess Hospital offers research-backed orthopedic care in Glasgow. We understand how having a joint problem or sports injury can keep you from being active and mobile and disrupt your everyday life. To live free from pain, you need healthy bones and joints that aid mobility. Our orthopedic specialists offer the latest treatments and procedures that are designed to preserve or restore your mobility and improve quality of life.
Advanced Total Hip and Knee Replacement Certification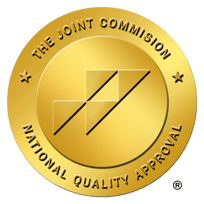 FMDH has earned The Joint Commission's Gold Seal of Approval® for Advanced Total Hip and Knee Replacement Certification by demonstrating continuous compliance with its performance standards. The Gold Seal is a symbol of quality that reflects a healthcare organization's commitment to providing safe and quality patient care. FMDH is proud to be the first hospital in Montana with this certification is devoted to providing as many services as possible close to home, high quality patient care and exceeding expectations of the patients in our care. FMDH holds itself to the highest standard with this certification and are excited to pave the way for this achievement in Montana. Read more about this certification here.
We offer the following surgical and nonsurgical orthopedics services:
Hip and knee joint replacement
Carpal/cubital tunnel
Tendon repair
Ligament reconstruction
Arthroscopic surgery
Rotator cuff repair
Joint injections
Fracture care
Spine
Sports medicine
Dupuytren's
De Quervain's
Surgical and nonsurgical treatment
We have 24/7 general orthopedic coverage with 3 rotating surgeons along with a full-time certified physician's assistant. We specialize in sports medicine, arthroscopic surgery, total joint replacement, spinal, and shoulder conditions. Our orthopedists frequently prescribe physical therapy for patients with ongoing strength, mobility, and stamina concerns, particularly post-surgery.
What is Total Joint Replacement Surgery?
Will I Need Orthopedic Surgery?
Orthopedic specialists always start treatment with the least invasive methods, and it's uncommon for surgery to be the first-line treatment. That's because many musculoskeletal conditions heal with medication and rest. For those who need more aggressive treatment, our team can help you with minimally invasive orthopedic surgery. With our advanced technology and highly skilled, board-certified orthopedic surgeons on your side, you can expect the best care available.
FMDH now offers 24/7 Orthopedics care. We look forward to helping you get out of pain so you can go back to doing the things you love.
Contact Us
Office hours are 8:00 a.m. – 5:00 p.m., Monday through Friday.
You can reach Orthopedics (Glasgow Clinic Specialty Care) at (406) 228-3536.