Hi-Line Med Spa
Nonsurgical Esthetic Services in Glasgow, MT
Beauty is for everyone. As a Hi-Line Med Spa client, you will be pampered with a comprehensive range of nonsurgical procedures to help keep you looking and feeling your absolute best. Hi-Line Med Spa offers esthetic services, including Botox products, facial fillers, and chemical peels. We are located in FMDH Glasgow Clinic Specialty Care, and services are rendered by Haylee Thompson, FNP. We offer competitive pricing, monthly specials, a loyalty rewards program, and a monthly newsletter for Premier members.
Med Spa Services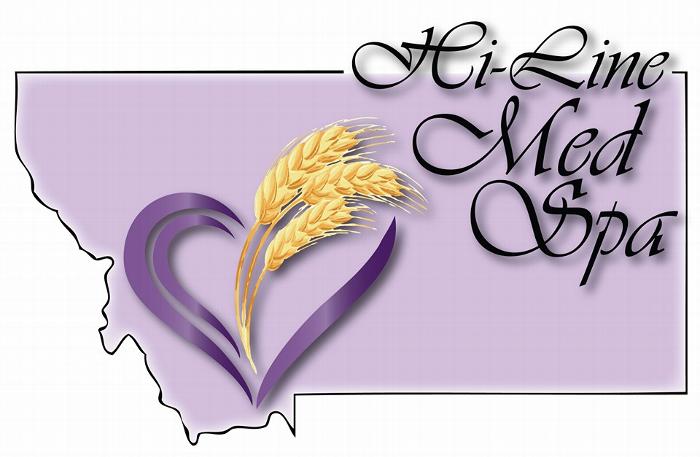 Our team at the Hi-Line Med Spa is dedicated to helping you reveal your best self by enhancing your natural beauty. Our team offers many state-of-the-art treatments designed to refresh, revitalize, and rejuvenate you. Clients receive individualized treatment to address their goals. No matter the treatment(s) you select, you can count on safe, effective, and minimally invasive technology to get the look you want.
Click here to view Premier Client Savings Program
Some of our most popular med spa services include:
Botox products: These injectables offer a fast, effective solution for fine lines and wrinkles. As one of the most recognizable names in the beauty industry, Botox offers quick results and no downtime. Treatment involves an injection into the desired areas to smooth wrinkles. The injection serves to block nerve impulses in the targeted muscles that cause them to contract, greatly reducing the appearance of wrinkles. Visible results are evident after about 1 or 2 weeks and results last up to 4 months.
Facial fillers: Nonsurgical fillers add volume to areas of the face such as the cheeks and to plump up lips. They can restore facial volume lost from aging and give you a refreshed, more youthful appearance. We use Juvederm fillers which have been known as trusted and top-quality for many years.
Chemical peels: This premium skin care treatment offers many benefits, as it can reduce blotchiness, acne scars, hyperpigmentation, and fine lines. Chemical peels also tighten the skin, unclog pores, increase hydration, and leave the skin feeling velvety soft. Delivered by a licensed esthetician, chemical peels are very safe, effective, and offer quick results.
Make sure to visit like and follow our Facebook Page and Instagram for discounts and specials!
Contact Us
Office hours are 1:00 p.m. – 5:00 p.m. every Wednesday afternoon.
You can reach the Hi-Line Med Spa at (406) 228-3536.